Catesby Estates plc are founder members of the Land Promoters and Developers Federation.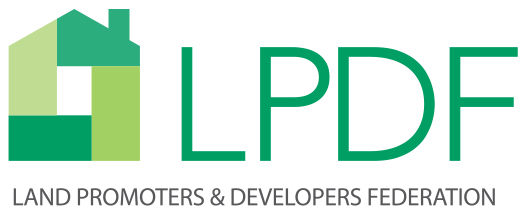 Too many people in this country feel the housing market is not working for them. So, how do we fix this?
We believe we can achieve more when it comes to looking for a solution if we work together than as individual so, as a sector, we have come together to collaboratively work out how, beyond our existing work, land promoters and developers can contribute to finding a solution to the undersupply of housing in this country.
The perceived complicated and lengthy nature of the planning system is commonly blamed for the supply of housing not meeting the demand for new homes. Within this, the role land promoters play in the delivery of housing, infrastructure and entire new communities is often misunderstood.
The Land Promoters and Developers Federation consists of a number of key players in the sector, both large and small, who have come together to speak with one voice on common issues relating to housing delivery. We want to dispense with some of the myths and misconceptions around the role of land promoters and developers by highlighting the expertise and track record of our members as well as through research relating to the sector as a whole.
---
By coming together, despite our competing interests, our ambition is to enhance the current debate on housing supply and be part of the process of finding solutions that makes the future for those still searching for a home of their own a brighter one. Find out more about the Land Promoters & Developers Federation here.
Outside of London, there are approximately 541,000 dwellings with outline planning permission on sites of over 100 units.
Land developers and promoters are responsible for securing outline planning for 41% of these dwellings, the volume housebuilders are responsible for 32%.
Approximately 100,000 dwellings are held in outline permissions secured by the public sector and other civic bodies equating to 20%.
The planning process: analysis estimates that for sites of 500 units or more the average time prior to the submission of the first planning application is 3.9 years while the average planning approval period until the first house is delivered is between 5.3 and 6.9 years.
Paul Brocklehurst, Land Promoters & Developers Federation Chairman (Chief Executive of Catesby Estates plc) says:
'With the debate on housing, how it should be delivered and where, becoming ever more political and the debate increasingly highly charged I am pleased to be a leading member of this new Federation – the only organisation representing the interests of the land promotion sector in this way. Our aim is to be a positive force, driving the debate forward and we look forward to increasing our activity and involvement as a membership organisation in seeking solutions to the issues surrounding housing, infrastructure and new communities.'