Successful strategic land promotion in Haywards Heath, West Sussex
Catesby Estates successfully promoted strategic land at Penland Farm, Haywards Heath in partnership with the Borde Hill Estate.
Land promotion timeline for 53.7 acre land site in Hayward Heath
Public consultation 2013 for new homes at Penland Farm
A public exhibition was held in August 2013 by Catesby Estates showcasing proposals for an outline planning application for up to 306 new homes at Penland Farm Haywards Heath.
Outline planning applications submitted 2013 for Penland Farm housing development
An outline planning application was submitted in October 2013. The application submitted was for up to 235 homes with provision of new internal access roads and footpaths, landscaping, open space, drainage measures and associated infrastructure.
Outline planning application refused for new homes 2014
The application was refused in April 2014 and an appeal was held in October 2014.
Granted outline planning at Appeal in 2015 for new homes
The Planning Inspectorate granted outline planning at appeal in January 2015. The land was sold to Redrow Homes in 2015.
Penland Farm sold to Redrow Homes in 2015
Catesby Estates successfully sold the strategic land site at Penland Farm, Haywards Heath to Redrow Homes in 2015.
All Homes sold at Penland Farm 2018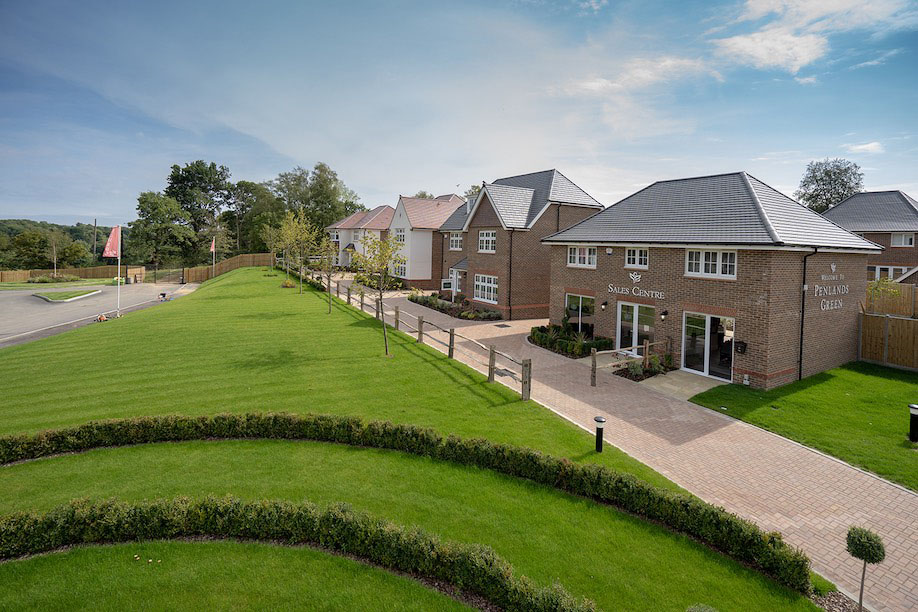 Penland Farm is now built out and full occupied. Penland is just 40 miles and 48 minutes by train from Central London, and even closer to the Bohemian boutiques and beaches of Brighton, you're never far from the action at Haywards Heath. Find out more about the site.
Promoting your strategic land in West Sussex with Catesby Estates
We're actively seeking strategic land sites in West Sussex. With a proven track record and strong success rate, landowners in the county are welcome to contact us.